Get ready for ACCELER8IT Conference
Coming to Cracow on April 10-12, 2024
It's all about DevOps, Scaling Agile, Product Excellence, and Beyond
3
inspiring & educational days
20
real-world case studies
8
practical, hands-on workshops
8
engaging and Thought-Provoking Panel Discussions
4
inspiring keynote talks
ACCELER8IT
- the ultimate conference for turbocharging the Enterprise IT!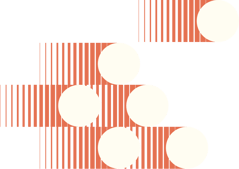 In today's fast-paced business environment, keeping up with the latest trends and technologies in DevOps, Scaled Agile and IT automation is more important than ever. At ACCELER8IT, we'll bring together the brightest minds in the industry to share their insights, best practices, and success stories.

But it will be more than just a conference – we create a community of like-minded professionals who share a passion for technology and a commitment to excellence. You'll have the opportunity to network with your peers, exchange ideas, and build relationships that will last a lifetime.

Get ready for an unforgettable event that will help you take your Enterprise IT to the next level!
Who should attend

Enterprise IT Leaders who are aligning IT strategies with business goals to meet customer expectations now and into the future.
Enterprise Agile and DevOps Practitioners who are driving responsiveness, productivity, and efficiency in large organizations.
IT Architects and Innovators in Enterprise IT who are designing and implementing cutting-edge solutions to address unique challenges and drive innovation
Discover the Conference Program: Key Focus Areas

Unleashing the Potential of AI in Software Development and DevOps
Ensuring Quality, Security & Compliance in Technology
Mastering Technology Stack, Tools & Platforms
Shaping Engineering Culture
Accelerating Deployments & Scalability
Balancing Technical Debt & Innovation
Shifting to Product-Based IT
Scalling Agile in Enterprise Organizations
Adopting Effective Cloud Strategies
Creating a People-Driven IT Organization
You can count on interesting and various program formats such as:
Keynote
Prepare to be inspired by some of the brightest minds in the industry with our Keynote sessions. These dynamic and engaging presentations provide a unique opportunity to learn from the best and brightest in the business. Featuring top industry leaders and experts, each Keynote session is designed to inspire and inform, offering valuable insights into the latest trends, best practices, and emerging technologies.
Gear-up Workshops
Tomorrow's challenges demand today's preparation. Gear-up workshops equip you with the tools you need to confidently stride into the evolving landscape of technology. Uncover the secrets of DevOps, unravel the intricacies of scaling Agile and unlock the doors to achieving Product Excellence that sets you apart. This is more than skill development; this is your opportunity to sculpt a competitive edge.
Workshops will be conducted in small groups with focus on practices and discussions - there will be one rule - minimum theory.
Case Study
Learn from real-world solutions and best practices with our case study presentations, featuring examples from top global and Polish tech organizations. Led by practicing IT managers and experts in their fields, each presentation will provide an in-depth look at a specific challenge or opportunity and how it was successfully addressed. You'll gain valuable insights and practical tips that you can apply to your own work, as well as inspiration from the success stories of others.
Solution Study
Discover cutting-edge technological and get an inside look at how they work in our "Solution Study" presentations, led by our partners. These engaging and informative sessions offer a unique opportunity to learn about the latest tools and techniques being used in the IT industry. Each presentation focuses on a specific solution, providing valuable insights into its features, benefits, and practical applications. Led by experienced practitioners and experts in their field, each session offers a deep dive into the inner workings of some of the most advanced solutions on the market today.
Panel Discussion
Our dynamic panel discussions delve into a wide range of topics, providing attendees with valuable insights and practical strategies that can be applied to their own organizations. Engage in thought-provoking conversations, ask questions, and gain a deeper understanding of the latest trends and innovations. Don't miss this opportunity to connect with leading experts and learn from their successes and failures.
Fireside Chat
These intimate and engaging discussions will feature in-depth conversations with some of the brightest minds in IT, sports, culture, science, and more. Hosted by experienced moderators, each chat will offer a rare glimpse into the world of these influential leaders and the lessons they've learned along the way. With a focus on personal and professional growth, these chats are the perfect opportunity to expand your horizons and gain new insights into a wide range of topics
Powerkills Presentation
Get ready for a high-energy, fast-paced learning experience with our dynamic 20-minute presentations. Led by top experts in their fields, each presentation will deliver powerful insights and practical tips on a specific skill or topic.
ACCELER8IT Cafe
Join engaging and interactive sessions, where you can connect with fellow attendees.
At each table, you'll join a group of 8-10 peers and a skilled moderator to discuss a specific topic related to the conference keytopics.
The World Cafe format allows for an intimate, conversational atmosphere where you can share your experiences, ideas, and insights, and learn from the diverse perspectives of others. You'll come away from these sessions with new connections, fresh perspectives, and practical solutions to help you tackle the complex issues you face on a daily basis.
Conference Agenda Outline
First Day

Gear Up Day
---
8:00 AM - 9:00 AM
Registration & Networking Coffee
9:00 AM - 4:00 PM
Workshops
Second Day

Conference Day
---
8:00 AM - 9:00 AM
Registration & Networking Coffee
9:00 AM - 9:30 AM
Conference Opening
9:30 AM - 4:45 PM
2 Parallel Stages + Additional Tracks (including: Keynote Presentations, Case Studies, Panel Discussions, Lightning Talks)
4:45 PM - 5:00 PM
End of Second Day
Third Day

Conference Day
---
8:00 AM - 9:00 AM
Registration & Networking Coffee
9:00 AM - 9:30 AM
Opening of Third Day

9:30 AM - 3:45 PM
2 Parallel Stages + Additional Tracks (including: Keynote Presentations, Case Studies, Panel Discussions, Lightning Talks)
3:45 PM - 4:00 PM
Conference Closing

Fill out the form and stay up to date on the latest ACCELER8IT news
What will you receive:
tickets special offers
conference updates on location, line-up, side events etc.
agenda updates
other Conlea events updates
new blog articles