Gear-up Day



Get ready for the conference by taking part in practical workshops.
What is Gear-up Day?

Tomorrow's challenges demand today's preparation. Gear-up workshops equip you with the tools you need to confidently stride into the evolving landscape of technology. Uncover the secrets of DevOps, unravel the intricacies of scaling Agile and unlock the doors to achieving Product Excellence that sets you apart. This is more than skill development; this is your opportunity to sculpt a competitive edge.

Workshops will be conducted in small groups with a focus on practices and discussions - there will be one rule - minimum theory.
During workshops we are covering the most relevant topics in practical way
Business Agility and Measuring Success
Product/Client Oriented Organization
Knowledge and Talent Management
Security and Risk Management
SAFe Implementation Strategies
What is Masterclass with Matthew Skelton?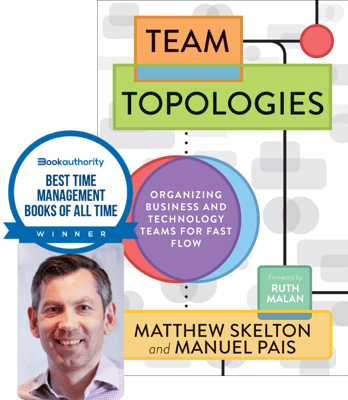 This Masterclass "Success patterns for fast flow and Team Topologies", led by Matthew Skelton, co-author of Team Topologies and Founder at Conflux, distills practical insights from real-world customer engagements across the globe to uncover the essential success patterns for the adoption of fast flow and Team Topologies.
Empower your organization (or your clients' organizations) to expedite the integration and progression of fast flow and Team Topologies by gaining in-depth knowledge of the core concepts and proven techniques that excel in real-world scenarios. Translate these concepts into action through guided exercises and collaborative discussions.
Drawing from Conflux practitioners' direct experience dating back to 2017, this Masterclass condenses extensive consulting and implementation expertise into a single intensive workshop.
This session takes place on Gear-up Day. To participate, you need to purchase a Masterclass ticket (the All-in-One ticket does not include this session).
Gain profound insights into fast flow and Team Topologies.
Participate in interactive, practical exercises under the guidance of a Conflux expert to master essential tools and techniques.
Build the confidence to effectively articulate the intricacies of fast flow and Team Topologies.
Utilize Team Topologies modeling shapes to delve into the dynamics of your organization's structure.
Develop an advanced understanding of platform dynamics crucial for enhancing fast flow.
Initiate and lead Independent Service Heuristics sessions within your organization.
Strategically map out pathways for advancing fast flow skills within your organization.
This Masterclass is designed for a wide range of professionals, including leaders, managers, change agents, members of enabling teams, Agile Coaches, architects, senior engineers, UX/UI and product managers, as well as any other decision-makers who are actively engaged in the development and operation of software services.
Our Masterclass is tailored to meet the needs of organizations seeking to leverage the concept of fast flow as a catalyst for gaining a competitive edge and delivering enhanced results for their users and customers. To maximize the benefits of this Masterclass, we strongly recommend that participants familiarize themselves with the content of the book "Team Topologies" before attending. This prior reading will help you make the most of the Masterclass experience.
The fundamental principles of fast flow that underpin the concepts in Team Topologies are often unfamiliar to individuals within various organizations. After years of regarding IT as a cost center, many executives and managers have limited understanding of the advantages associated with parallel exploration, autonomous teams, ubiquitous APIs, and the continuous exploration of team and system boundaries.
This Masterclass offers practical methods to showcase and integrate fast flow methodologies within an organization. By doing so, it accelerates the adoption of fast flow and Team Topologies. Participants will gain the capability to effectively communicate and demonstrate the tools and techniques found in Team Topologies, placing them within the broader context of meaningful organizational transformation.