Join Us as a Speaker at ACCELER8IT 2024!


Are you a thought leader, industry expert, or a passionate practitioner in the field of technology, DevOps, Agile, and beyond? We invite you to share your insights, experiences, and success stories.
What are we looking for?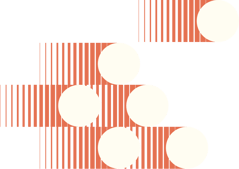 We're seeking engaging and impactful presentations that align with the conference's themes, including DevOps, Scaled Agile, AI in technology, security, product excellence, and more.
We're particularly interested in compelling case studies, practical insights, and thought-provoking discussions that will captivate our diverse audience.
How to become ACCELER8IT speaker?
1. Submission
---

Our events are an excellent way to share your ideas with the IT professionals' community and showcase your work. Submit your topic and tell us who you are.
2. Selection
---

Based on the presentation briefs and interviews, the program committee selects the speakers.
3. Decision deadline
---

We agree on the final topic and presentation format and put your name on the agenda.
Submit your proposal today
Become an integral part of ACCELER8IT 2024's dynamic lineup of speakers. Let's shape the future of enterprise IT together!"